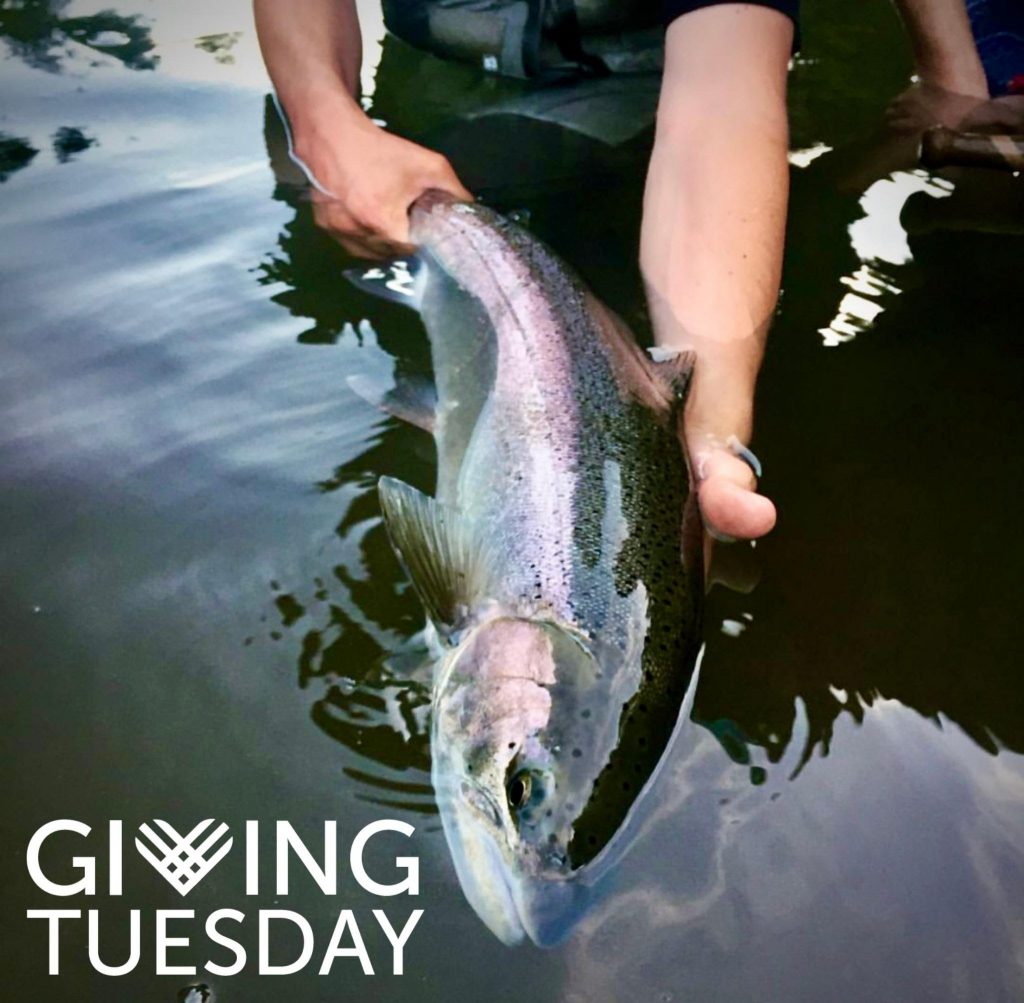 Photo: Dana Renton
Today is the day! On Giving Tuesday, people around the world will come together to participate in a global day of generosity. This year, all #GivingTuesday proceeds will go directly to the North Umpqua Coalition's mission of rebuilding wild abundance on the North Umpqua River.

In the last few years, the North Umpqua has experienced historic wildfires, high water temperatures, and low returns. Now is our chance to support this river, its wild fisheries, and help build the next chapter in its story. Oregon can embark on a new journey that envisions managing fisheries on the river, focusing on fostering abundant wild fish populations that support recreational fisheries, healthy ecosystems, and increased natural resilience to our changing climate.

Even if you can't give monetarily, you can help by sharing on social media to let your loved ones know today is the day to support wild abundance on the North Umpqua! Grassroots generosity and community action are powerful forces for good, especially in turbulent times. Join us in safeguarding and rebuilding wild abundance on the North Umpqua!

Donate $100 or more to the #GivingTuesday campaign and get a North Umpqua Book by Dan Callaghan! Support an all-wild North Umpqua River by donating to North Umpqua Coalition member organizations on Giving Tuesday!