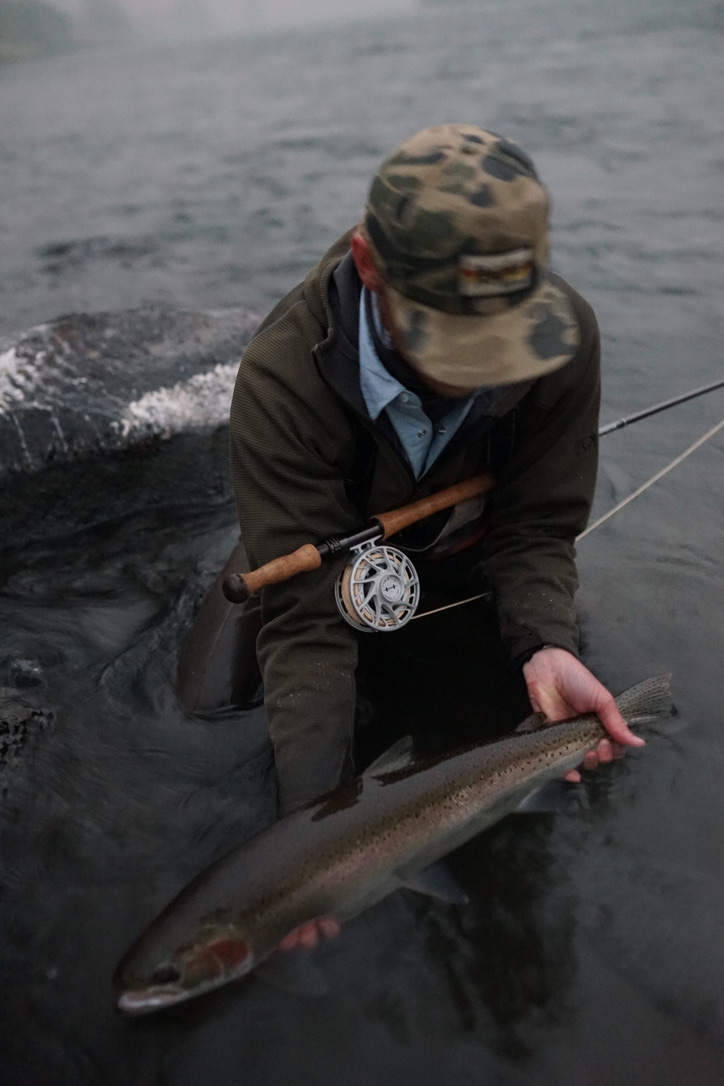 Columbia Basin wild steelhead are in crisis. Steelhead counts at Bonneville Dam are unlike anything we have seen in nearly a century and are on the path to being the worst run ever recorded since counting began in 1938. The few fish that have returned are facing the second hottest water temperature trends in the past decade. The time to act is now.
Please join us by signing the Action Alert on Native Fish Society's website asking Governors Brown and Inslee and the Washington and Oregon Commission members to take aggressive action immediately to ensure that as many wild fish as possible make it to their homewaters and successfully spawn.
CLICK HERE to Stand up for Columbia River Steelhead 
We're strongly recommending these actions:
Through 2021, close non-tribal commercial drift gill nets in the lower Columbia River and close or seriously curtail recreational fisheries (including catch and release) that target wild steelhead in the Columbia River mainstem and tributaries.
Issue a disaster declaration.
Establish and protect cold water refugia in Washington's Columbia River tributaries.
Extend Thermal Angling Sanctuary protections in Oregon until October 31 and extend the Deschutes sanctuary to cover 100% of the cold water plume.
Establish and implement high temperature and low flow angling closure policies.
Establish a suite of in-season adaptive management triggers and actions.
Support and advocate for the removal of the four Snake River dams.
Speak up for wild steelhead and sign the action alert!
Article by Liz Perkin and J. Michelle Swope